Since Josh was relocated to Beijing, I have been looking at flight tickets to Beijing as often as I could. This was my 2nd trip to Beijing in less than 3 months! Lol. Speaking of love sick right. Though we have been in long distance relationship for close to 11 years, I can't help but to still miss him terribly every single day, even when I am at work. I get really bored when no one talks to me or scold me or disturb me or bully me, thats why my mind is just thinking of that dude. Yeah, day dreaming about going dating with my boyfriend. I miss my boyfriend most before I go to sleep. Thats why almost every single day I will call him, just to hear him say "Hi", and i'm satisfied. No, listening to recorded version of his voice doesn't feel as syiok as this one. Aiya, this kind of feeling very hard to explain one….
Anyway, so my 2nd trip to Beijing. I know he will be at busy at work. I went to Beijing on weekdays due to my limited last leaves and expected to be alone at home during the day time. It wasn't so bad after all. I wake up past 12pm every single day! I love this kind of life, nobody disturb my beauty sleep and I can sleep all day long. Haha. Plus, he lives in a very beautiful and clean apartment.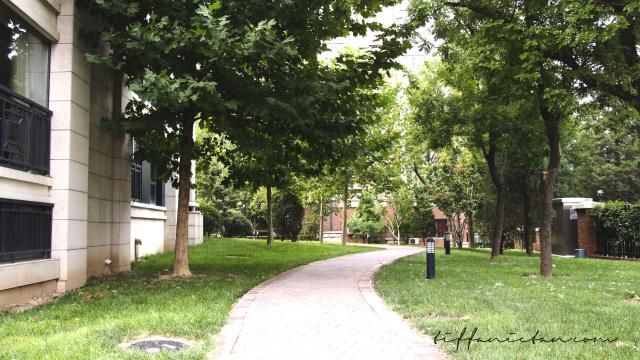 The whole apartment is surrounded by a garden. Very romantic if wanna berdating hehe.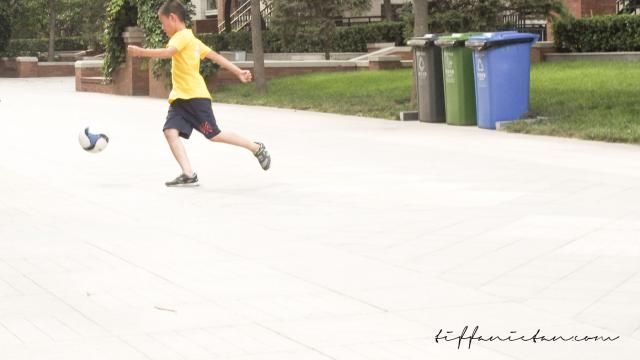 Kid playing football in the evening.
How not to love this place right? I feel so happy and comfortable just being at home! My first day in Beijing was basically my sleeping day. I woke up close to 1pm and the boyfriend brought home lunch he bought from the food court. It was yummy la the food he bought. No wonder he never lost any weight… After lunch, he went back to work and I was browsing through the MiTV programmes and felt sleepy. I actually planned to visit the mall (which is less than 5 minutes walk away how cool is that!!) to buy groceries to cook for dinner, but I was feeling so tired I went back to bed again until urm, 7pm I think. Josh came home at around 8pm and we went to Wudaukou for dinner at a small Japanese Restaurant (Chinese style) haha. The food was not bad actually. The next day, I woke up past 12pm and went to the mall to meet Josh for lunch. Then I went to Walmart to shop for groceries and that was the TOUGHEST grocery shopping ever in my whole life. Firstly, I don't read Chinese. So I don't know what they were. Secondly, the meat looks…scary.. At the end of my grocery shopping, I just bought Siew Pak Choy, Tanghoon, eggs, kiwi, garlic, banana milk, salk, oyster sauce. Thats all.
My banana milk. Quite yummy!
Sad, I know… That's all for this day. Went home feeling bored so I started taking pictures of his toys.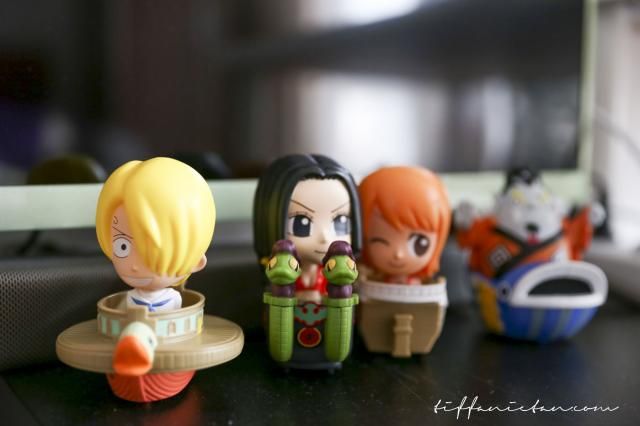 and behold….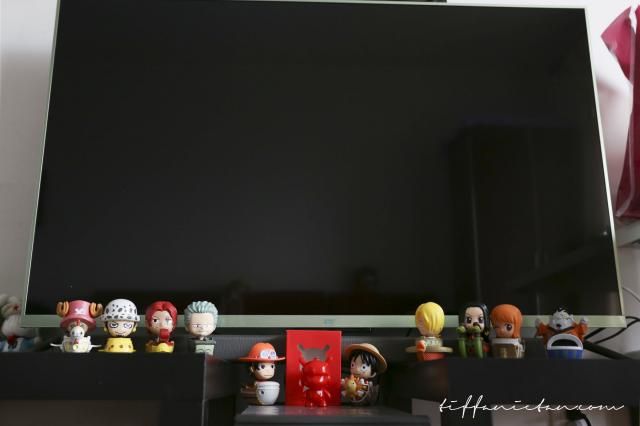 the awesome pawsome MiTV!
On my 3rd day, don't be surprised because yes I woke up past 12pm again. Went to the mall to meet Josh for lunch again and off I went shopping while Josh got back to work.
Went to H&M and went home to laze at home and selfie and got ready to go out for dinner with Josh (finally I can dress up to go dating!). By the time we went for dinner it was 9.30pm already. We went to Hai Di Lou at Wangfujing for dinner. Dinner was awesome!
Kungfu man making our noodles! Josh said if I order noodles I can see dancing man haha!
We had steamboat and my dear Josh sweat buckets eating his food from the ma la based soup. For this, I will save it for my next post 😉
After dinner we went jalan-jalan along Wangfujing.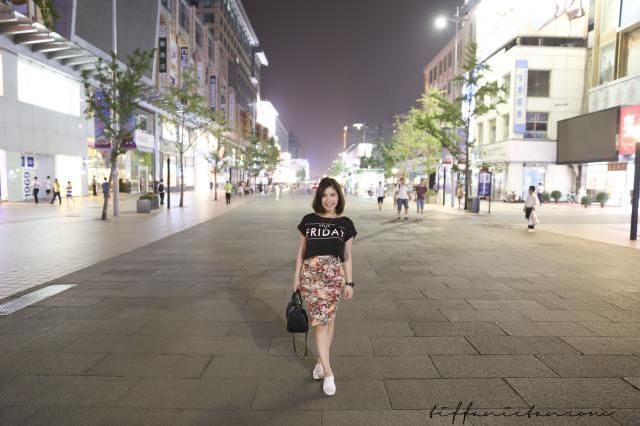 Passed by a prostitute who approached an ang moh man (who was with his wife) and offered her service. When he refused, she start showing her middle finger and say "F*** you! F*** your wife! You have small d*** so you scared! F*** your sister! F*** your mother! F*** your grandmother!"   O___O
So yeah, that's all for my first 3 days in Beijing!
<3 tiff (and josh)