Josh and I have been in a relationship for nearly 11 years. We knew each other from the Youth Alive Forum, he is from KL and I am from Kuantan. We started chatting on ICQ and MSN, leading to long conversations over the phone using Ring Ring card and late night calls that irritates my sister so I had to open the window and talked outside the window then to being penpals, to pet siblings and now lovers. We meet each other at camps and whenever I go down to KL, I will sneakily go out to find him. Yes, you got it… my parents didn't knew about our relationship but they suspected.

Us in 2007. Lololol. I was once so fat and he was once so skinny. Now it is the opposite! I wish I have the older pictures of us. They are all back in Kuantan in my treasure box.
When I went to KL to study in 2006 for 3 years, we see each other once a week and would go dating every weekend. That's the only time we were closer to each other. Then in 2009, the long distance relationship started again.

Few months after I moved to Singapore, he came over to visit. =)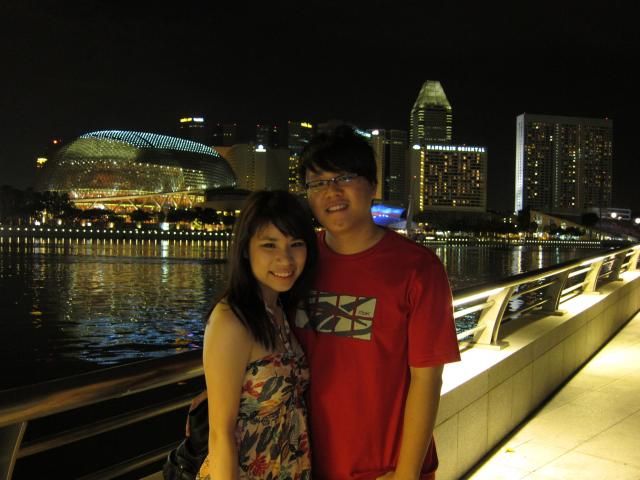 He came down to Singapore to celebrate my birthday in 2010.
It was tough because after that, we didn't see each for 6 months. After that, I would try to fly back to KL every month just to see him. I don't blame him for not finding me in Singapore because the currency rate was (and still is) unacceptably high for him. We would plan trips so we could spend time together from all the other times we couldn't spend because of the distance.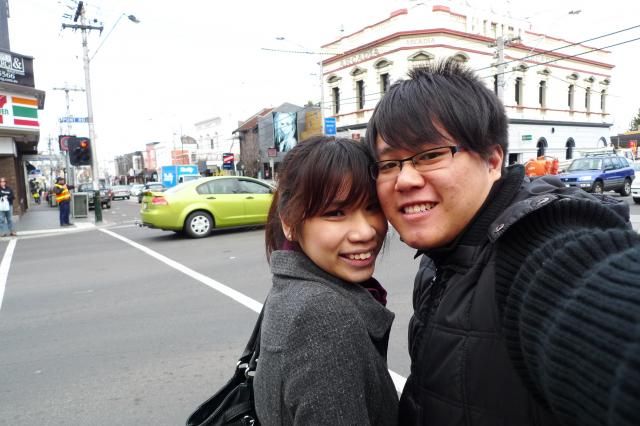 Our first overseas trip together to Melbourne, Australia in 2010

Us in Brisbane, Australia in 2010. Josh won a pair of flight ticket, so we went to Brisbane and Gold Coast that year end.

During his first CNY in Kuantan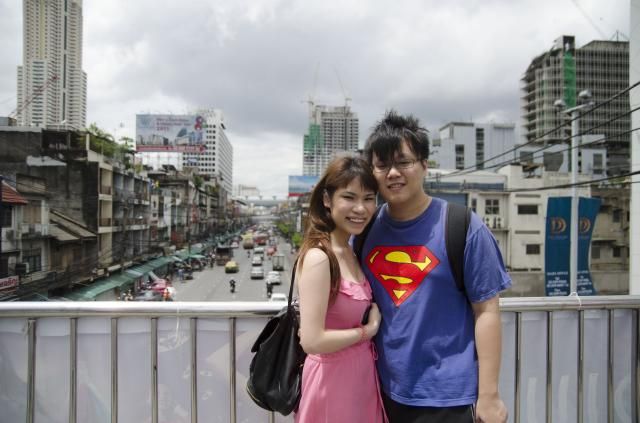 Our trip to Bangkok, Thailand in 2011

Our trip to Hoi An, Vietnam in 2012

At Hard Rock Cafe, Penang. After arriving from Hoi An, we went straight to Penang. This is the only picture of us haha. The rest are either all food of our individual pictures.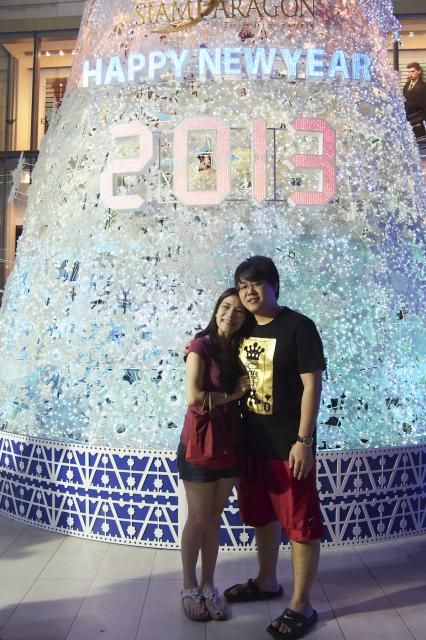 Bangkok, Thailand, 2012 (It wasn't 2013 yet that time!)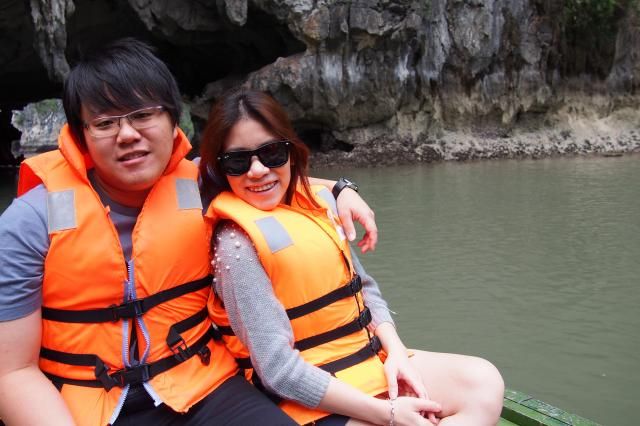 Hanoi, Vietnam, 2012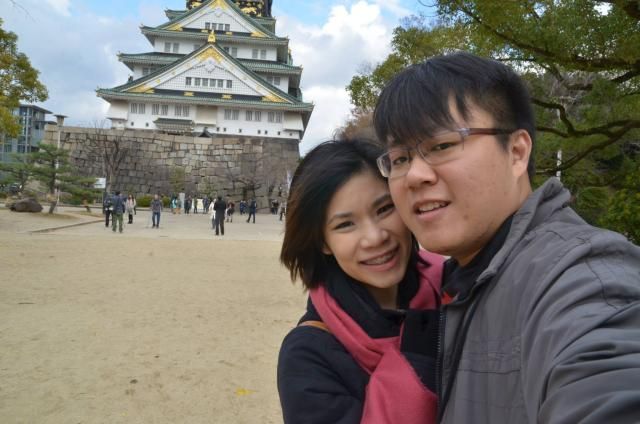 Osaka, Japan, 2013

Tokyo, Japan, 2013

Perth, Australia, 2014 As years passes by, Josh started working and have the opportunity to work overseas.
Currently, he is now in Beijing. And, I have been going over to Beijing the past month to visit him.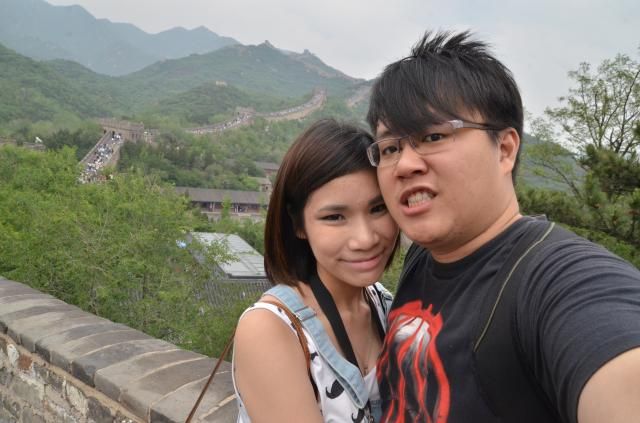 Beijing, China, June 2014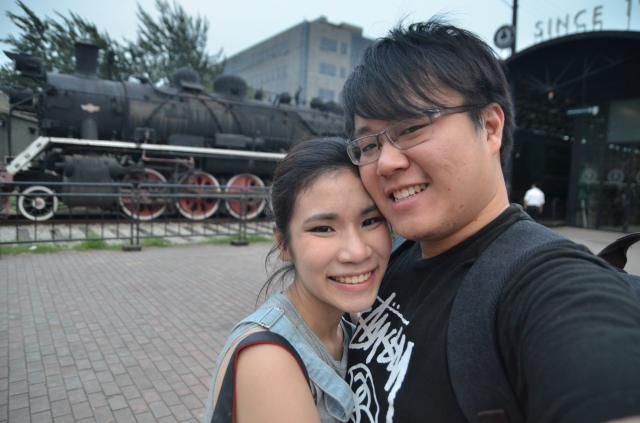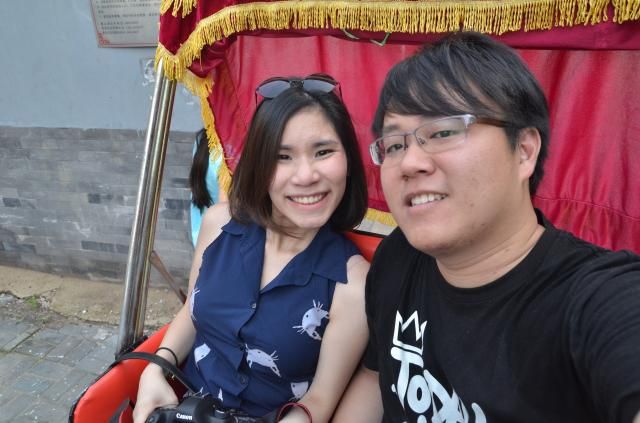 Beijing, China, August 2014.
If you guys notice, in most of our pictures, Josh is always on the right and I am always on the left. lol. All because of angle. Lol. I'm fine at any side, but he is not haha. Not just the angle la actually, it is also because he is used to use his left hand to hold the camera for selfie, and I am used to holding the camera with my right hand when I selfie. That explains why.
Ok back to our LDR topic.
You're travelling again?! I salute you as you have so many commitments (I only share to some people) but yet you are able to travel.
Josh and I love travelling. And because we see each other once in a while, the money that we don't spend on each other are spent on our travels. And Josh is the most aunty person ever la for a guy. He is a super budget person so everything from flight to accommodation is cheap. And he will bargain kao kao and I will just pay that dude the money. Though they cheat my money but I kesian them la, they all work so hard yet earn so little already. Of course, I won't pay USD10 for a slice of pineapple la. But if it is USD1 (RM3+), I will still pay for it instead of bargaining. Well, the only thing Josh is willing to spend on is on FOOD. He paid for the Kobe beef we had in Japan. I though it was unreasonably expensive but after eating it, ok la worth paying that unreasonable price.
I admit, I am broke most of the time. My bank savings is almost empty most of the time and I have debts to settle too. Nowadays, I don't shop like how I used to. I spend my money mostly on travels, gadgets, courses and trainings. My grandmother will nag me and say that I don't know how to save money for the future. To be honest, half of my salary is gone into forced savings. I signed up for an insurance savings programme and now that I am a Singapore PR, 20% of my savings is going into my CPF. At least I will be richer when I turn 45 (my insurance plan is til age 45 only) and even richer when I turn 55. Haha. That if I continue staying in Singapore la, right? But I think I better have plan B now, just incase I won't be residing in Singapore in a few years time. Now that I changed my job, I hope that I am able to save at least 20-30% of my savings once I settle all my debts.
Looking back, God has been blessing us. From free flights to super cheap flight tickets. And despite being broke, I still have enough to bless others (in 2012 and early 2014, I blessed my sisters on our trip to Bangkok and Hanoi and family on our trip to Perth).

With my sisters in Hanoi, Vietnam, 2012.

With my family (mom didn't wanna come along for the trip) in Perth, Australia earlier this year.
How often do you see each other?
Before Josh went over to Beijing, we used to go out dating monthly. Usually, it was either I go back to KL or he comes to Singapore. If we don't go out paktor, we will spend time at home – either at my home in Singapore or KL or at his home in KL and fall asleep on the couch. (Yeah, we love sleeping. That's the thing we have in common, we love sleeping. We can sleep at literally, anywhere). But now, we could only see each other once every few months. Yes, he still goes back to KL every month as he is just on normal business visa. Though he is back in KL, it doesn't mean I can go over to visit as I have work commitments too and the timing doesn't fit to my schedule. And he, is unable to come to Singapore because he wants to spend time with his friends and family and attend events for his blogging stuff.
I was looking at public holidays at both sides (Singapore and China) and learnt that China will have a week of National Day public holiday in October. So happen, Hari Raya Haji falls on one of the days. I asked Josh if he could come over to visit me in Singapore (he has 7 days, I have only 1 day!), but he rather go travel as he doesn't have much annual leave. So he uses public holidays as an opportunity to travel and relax. Since Beijing is so near to places like Korea, Taiwan and Japan, I understand why he wants to go travel instead of going back to KL or to Singapore for me.
The next time I will be able to see him is during Christmas, as we will be travelling to Taiwan for our year end holiday with his friends. Can't wait!
But he is in China, you not scared he will have another woman ah? You know, it's China.
I get that all the time when I tell people that Josh is working in China. First reaction is, "That's it lah. There goes your boyfriend. China woman very flirty one" or "So you're going Beijing so often to check him out to make sure he doesn't have any other woman?" Honestly, all those statement are very discouraging. Instead of telling me positive stuff, here goes all the negative ones. I am human, I do think negatively at times too. I still think of all those "what ifs". In addition, I did had this thought, during his long public holiday break, he wants to go travel instead of visiting me. Who will he be going with? With a girl? or with a guy?
Anyway, I was the one who encouraged him to take up the job in China. He had 2 job offers that time. One is with a company in Malaysia, that also allows him to go to Singapore and work in their office there at anytime if he misses me (which company so sweet will allow such thing, right?!) and the other one is a promising company based in Beijing. I told him to go for the one in Beijing so he could learn to be independent and this job will also help him build up his portfolio. Another reason is so I can take this opportunity to travel to a land I have not been to lol. Beijing is now my 4th home. Haha.
So yeah, despite all those negative remarks on Josh will dump me for a China woman, I'll just continue to trust him like how I have been trusting him the past 10+ years. That's basically the key to our long lasting long distance relationship – TRUST.
How can you tahan? It's been so long already!
My standard answer is: "Used to it already." But now, it is not about getting used to it. Yup, it has been so long already and to be honest, I feel so 辛苦 when I miss him. Its gets harder as I get older. Maybe when we were younger, we rather be alone and enjoy our time with friends. Josh, still enjoys having the freedom without me around – no one to control his lifestyle. But to me, I want comfort from him most of the time. I am not as sociable as much as Josh is. I am a home person but Josh is the opposite.
But this is long distance relationship. We will need to accommodate to each other's needs. Years ago, I used to get upset that he often goes home during the wee hours, not getting enough sleep or not sleeping at all, sleeping at the wrong hours causing people to be unhappy. He would comply, but after awhile he started doing it again because he said "No life". So I learnt to give in. I still nag once a while la, but most of the time I will just ask nicely and advise him to sleep earlier. I told him, "OK la, enjoy your bachelor life. After married you can't enjoy as much already. You have to enjoy with me liao."
Nowadays, I had to accommodate to his timing unless when I travel all the way to find him, he will try his best to take work off and spend time with me. Sometimes, when I go back to KL and he has events to go to, he will ask me to follow him. Now that he don't have much annual leaves and only depend on the public holidays there in China, I have to plan my leaves accordingly. And recently, he told me may be transferred to another country, I can't  plan my/our trips early as I do not know when will he be transferred over and the public holidays there are different again.
So, during the times when we are unable to see each other, we will get busy with our work. I, will sign up for courses like the Make up and Hairstyling Diploma course, pilates, photography and do side jobs like face paintings, photoshoots and make up to get Josh off my mind during the day. For Josh, he will go out with his friends, go for events and blog to keep himself occupied. Before the day ends, I will allow myself to miss him and emo during the night. Hahahaha.
So when are you both getting married? It's time already!
We want to! But not so soon. One of the reason why is because of our distance. I don't wanna get married and then still living separately like how we have been for the past 11 years. Neither both of us can let go of our jobs due to some reasons. There are also other reasons but they are more personal. But don't worry, we will get married when the time comes.
But….you know what? I just hope this long distance relationship thing will end. It is getting tougher and tougher to cope each day. Sudah tak boleh tahan liao.. But anyway, "it is what it is" (Dr MK, 2012).
I am thankful you all who have been supporting us all the way. It mean a lot to us. =)
P/s: Please mind my grammar. The more I go through, the more I will add on words instead of checking my grammar. Heh.