Before I continue on with my post, here's a shout out to my lil sister Abigail…
HAPPY 17th BIRTHDAY!
You will be forever this little in our hearts. No matter how old you are!
Ok, lets move on with my post now.
The first 4 month of 2014 has been very eventful. From the first day to this current day. Since I have not been blogging religiously, I will write about the happenings in each month.
January
This is the month where it was the toughest for me. on 10 January 2014, yeh yeh was called Home by the Lord after 2 years of battling with Pancreatic Cancer.
9 November 2013 – yeh yeh's last birthday
As I was the only close family member in Singapore other than my grandmother, I had to take be responsible for many things. From his admission to the hospital to the arrangement of his funeral to settling his insurance claims, change of names, etc. I even broke down because it was too overwhelming. Thank God for my other relatives who were kind to offer help. As a foreigner in Singapore, I do not know what were the procedures especially for the funeral. Grandma was emotionally unstable for a few awhile, but she was strong. We even managed to go back to Kuantan for Chinese New Year though she had to keep in mind of the all the pantang. 
February
Flew over to Perth for my graduation! Brought my family, grandma, grandaunt and Josh along. But sadly, mom couldn't join us as she was busy at her kindergarten and also she's afraid to fly.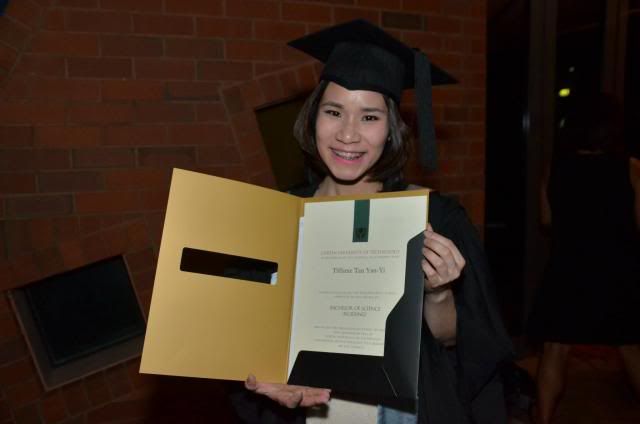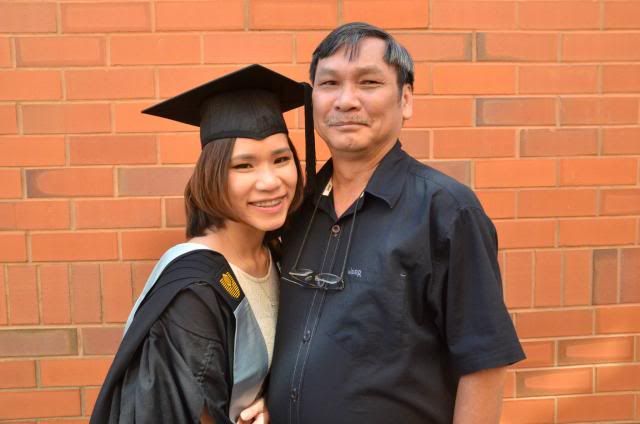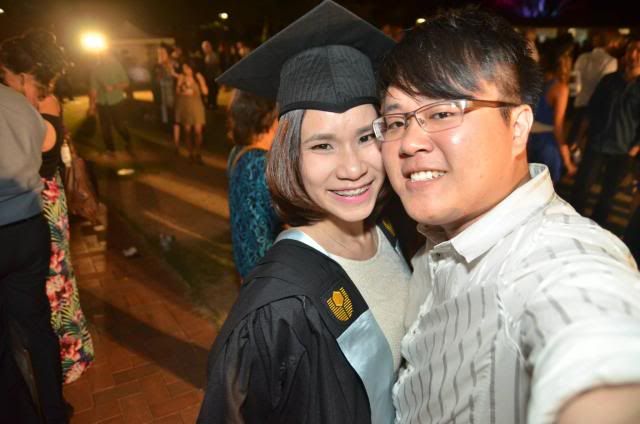 my favourite photo of all =)
I was the only one among my friends from Singapore who flew down to Perth for the graduation. Too kiasu and in desperation to get my allowance quick. Haha. Well, I saw a few familiar faces though but I'm not close to them. So just smile, hi and bye.
March
My birthday month! Turned 26 this year and I can't imagine I'll be 30 in just 4 years time.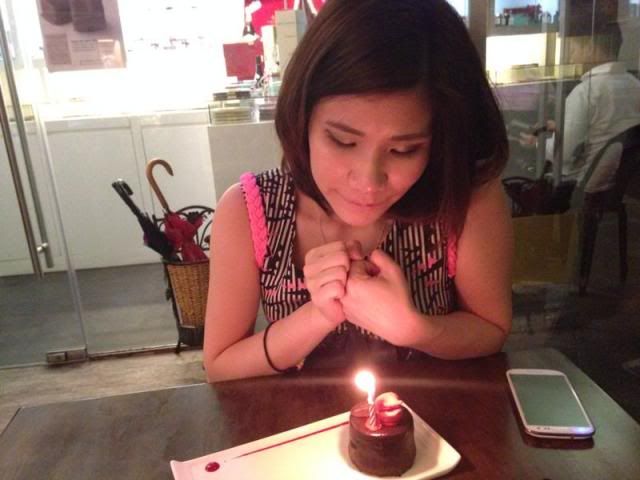 Nothing much happened this month except that Josh came down for my birthday. <3 Just love having him by my side.
and I finally own a Wacom tablet! Thanks a lot dear, really love it TTM! But I haven't use it yet. Heh…
And, oh. I enrolled myself in another course. This time, a language course. I sucks in language. Despite going to class twice a week, I still cannot cope and also can't speak! Forgive me… up to date, it's only my 2nd month learning a whole new language!
I also had my Singapore PR approved! What a joy (and heartache knowing my salary will be lesser than before because of the CPF deduction)  as now I have more freedom to do more things over here in Singapore (eg. change job. HAHAHAH)
April
The busiest month yet. Been offered quite a lot of make up and face painting jobs! I would say I have earned quite a lot of side income this month. And work has been very busy too.. i would say I am financially blessed this month.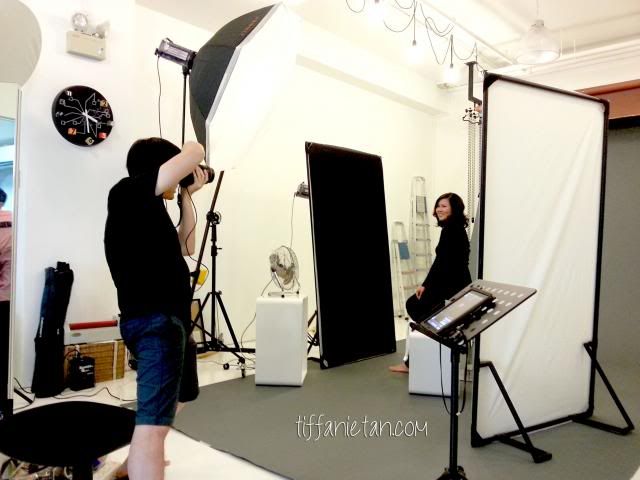 Taken on of my make up jobs in a studio.
Sometimes I wish there are people who will help me take pictures during my make up jobs. It's such a shame that I am not able to take much pictures during the makeover and the the outcome as most of the time there ain't much time for me to do so.
Face painting has been quite fun too. But for a person who doesn't draw, it can be quite challenging. There are technique and doesn't really require one to know drawing though. As long as you master the stroking techniques,  you will be able to come out with some decent designs.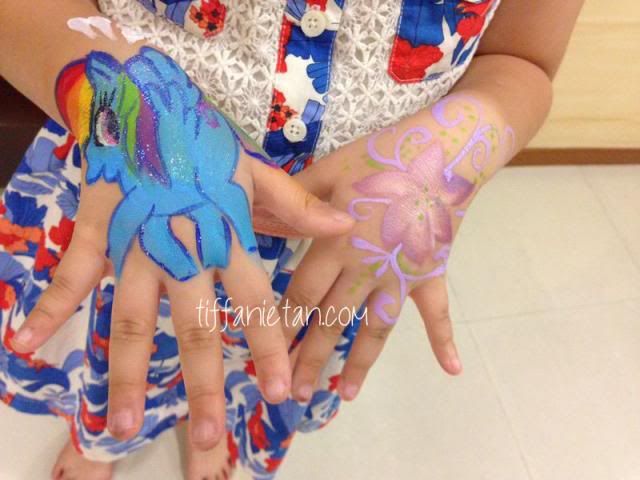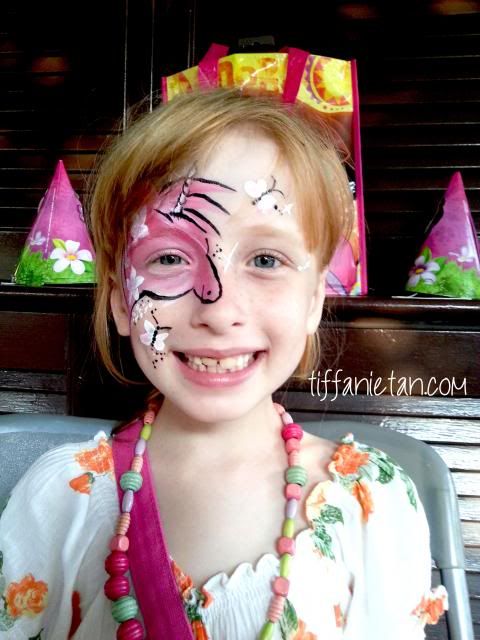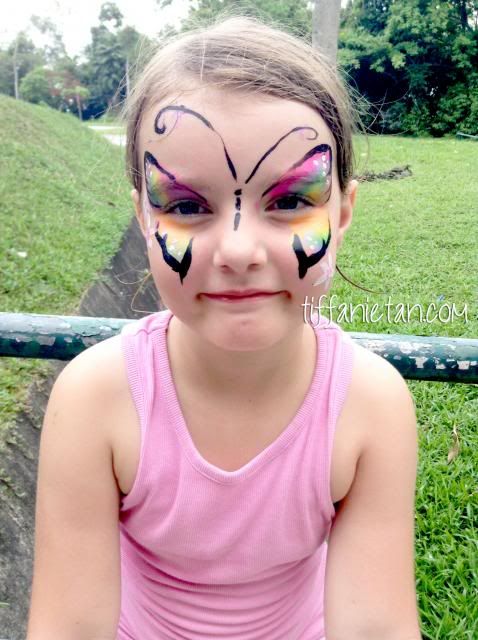 Somehow I like this picture although my artwork on their faces are gone from the smudging and their sweat.
Since I have not posted any pictures on my face painting gigs, I shall post the past gigs here too.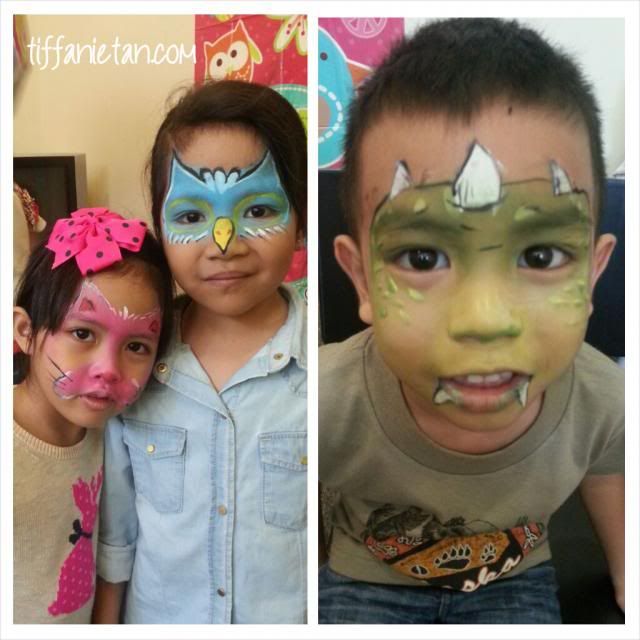 Most of the time, I won't have time to take pictures during the gigs, hence the limited pictures. Sometimes, the whole paint smudges and the doesn't look so nice anymore. It's been about 6 months since I started face painting! I think it's fun but still need to brush up on my skills.
Need to be quick (3-5 mins/design!) and neat and look pretty too. There are times I made kids look like a tribal people instead of a fairy. lol. I have the picture but for now, I shall not post it up. Too malu-fying.
That's all for now! Til next time!
————————————–