Jenny Sun has been my inspiration since I came across her website/blog somewhere in 2011. Her style of photography is very similar to what I always wanted to achieve whenever I do a photo shoot. I tried all kinds of ways to try to achieve those romantic, fairytale, demure, dreamy, natural, candid photographs. However, I could never achieve them despite trying, reading and watching youtube videos to learn how. I know about Jenny's Photography workshop in 2012, but I couldn't afford as the investment is quite pricey. Last year, she had another workshop in KL and I missed that again due to tight budget. This year, when I saw her posting on Facebook about her workshop this year, I was overly excited and registered immediately. I read of many good reviews on her workshop and was eager to learn from her.
Most of her past participants were professional photographers. So I guessed that this year's workshop will involve many professionals too. I was held back a lil as I felt that I would feel lost among all these professionals. But, I tabahkan diri and just marched into the field as a novice. Her workshop this year is the only workshop that she is hosting this year. Usually, she will have 2 workshops – one in Sydney, the other in KL. So, I signed up for Jenny's workshop as a participant to learn more of how she shoots and manages her business. This year's workshop was held in Ruang space. It's a very cosy place and the food catered was also yummy! haha.
Beautiful decoration by Tie The Knot. 
Making myself comfortable at Ruang space on the beanbag while listening to the inspiring Jenny Sun <3
Simple, attractive, lovely, creative door gifts for every participants. So in love with them!
The aim of this workshop is to help us with the skills and build confidence to shoot better photos, in which she taught us how to shoot and use light for the most flattering photos and only requires least editing. Honestly, I am surprised at how simple she makes it look – from shooting to post production. She also taught us to build a business that works around us. Personally, I think this workshop did not just inspire me within just the photography industry, but also in general, where my confidence is built and I learn to be a thinker, reflect on myself, analyze myself and change. It's amazing how her simple words, actions and confidence could make one feel so inspired. On the first day, we went over to UPM for our practical session. The only unpleasant thing about the shoot was avoiding cow dunks everywhere and the very hot weather. The pictures taken are taken by me as a participant in this workshop! I am quite pleased with the outcome of the pictures!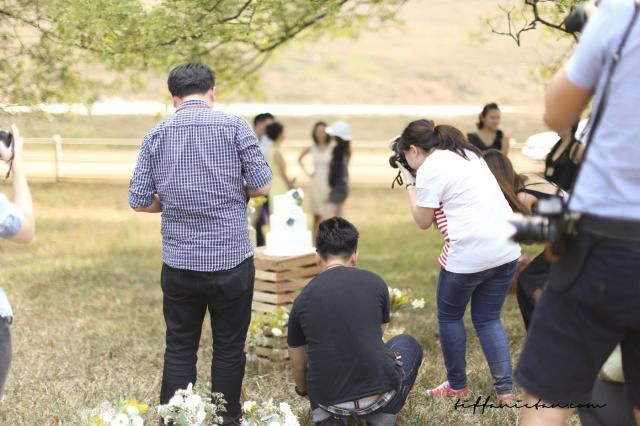 Jenny demonstrating how she does her shoots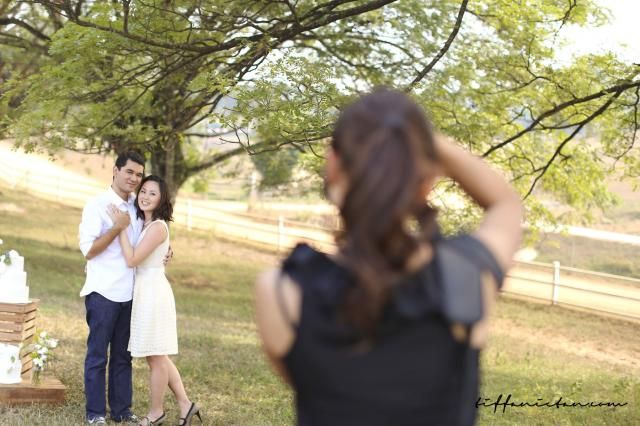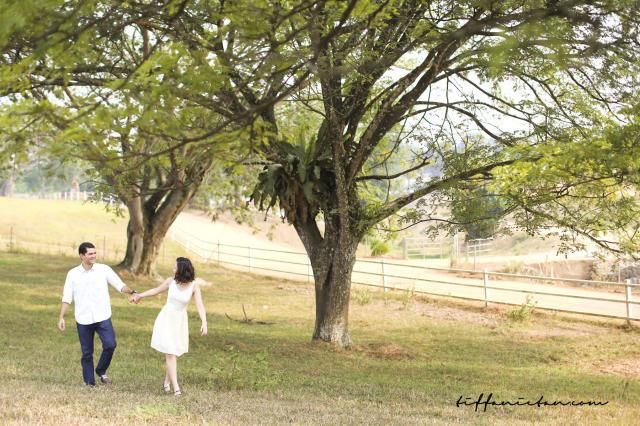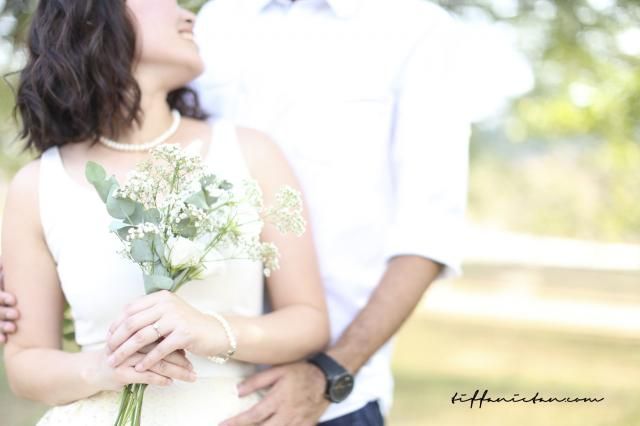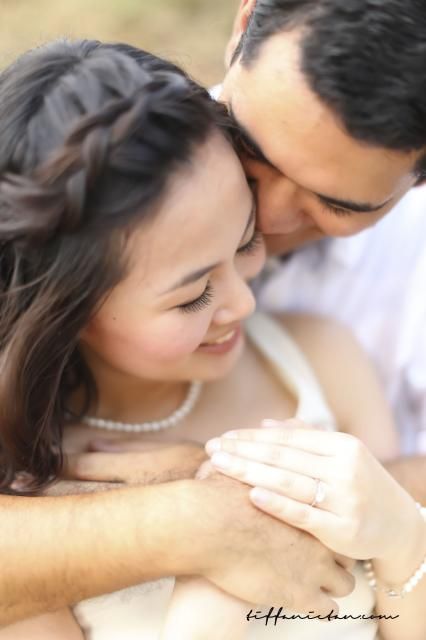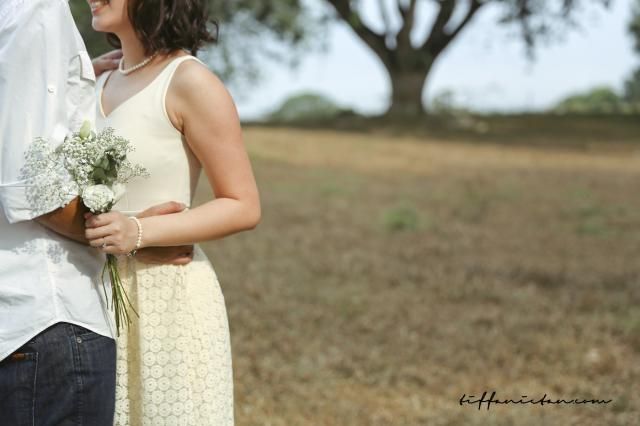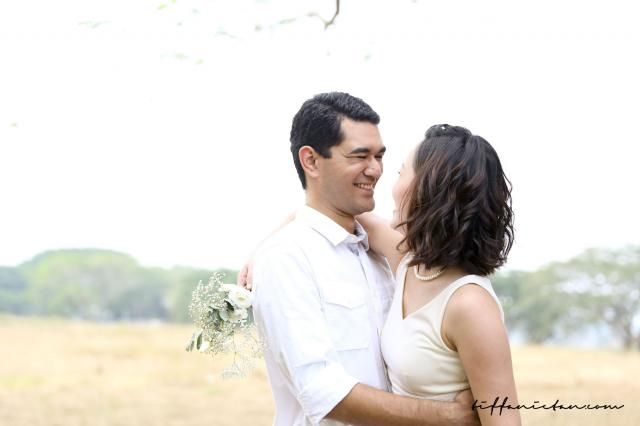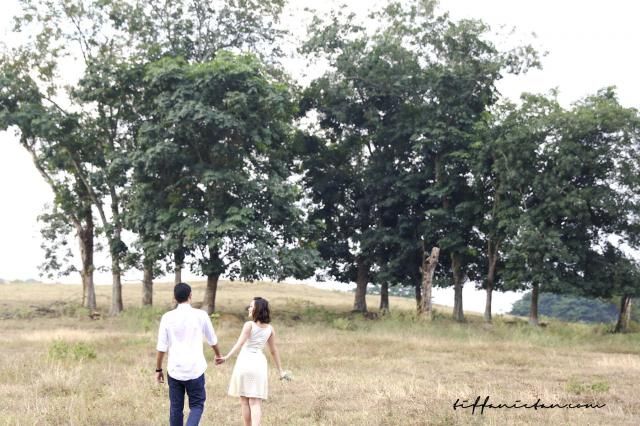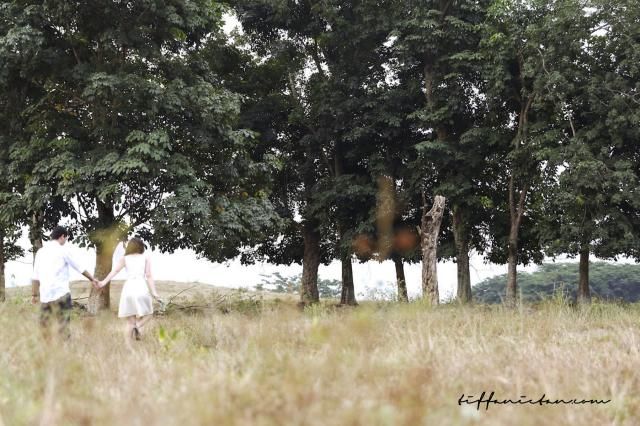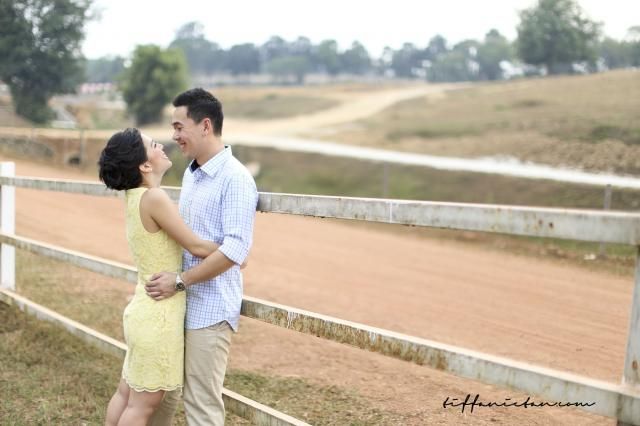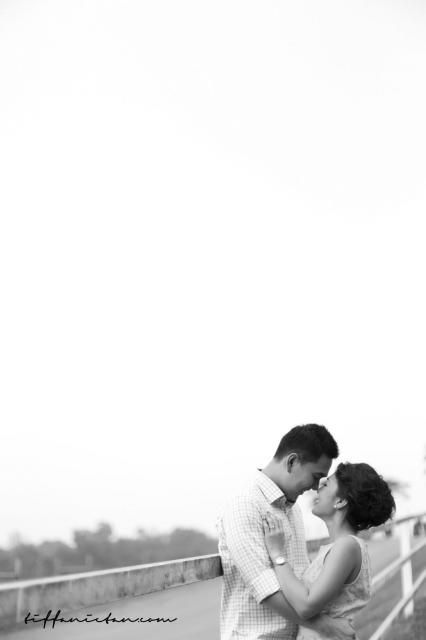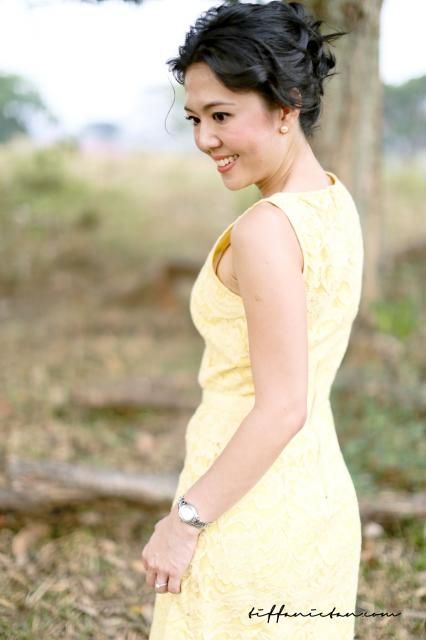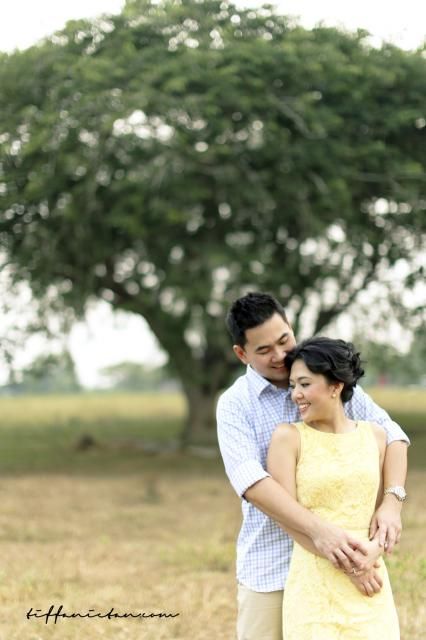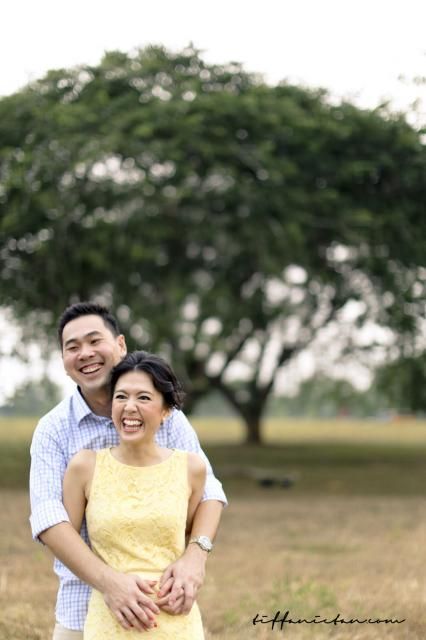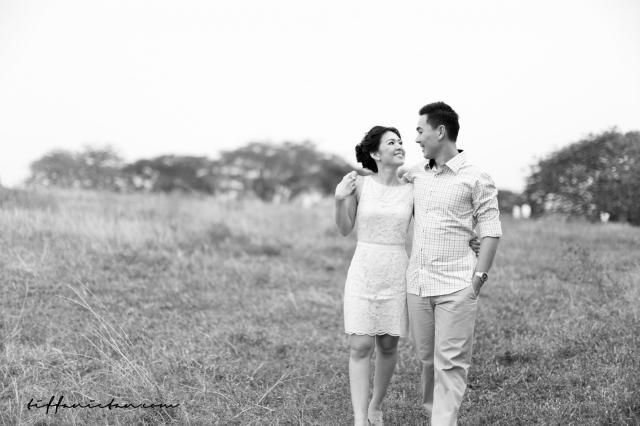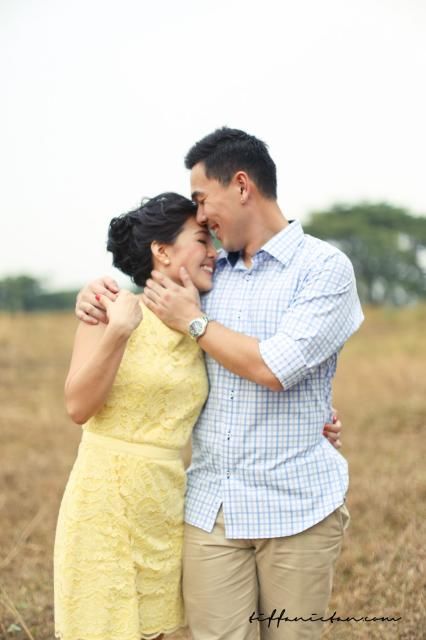 Hair and makeup by Angie Makeup and Hair. Thank you for creating such beautiful looks on the
models!
The only thing that I was disappointed was not taking much pictures as my SD card was full and I didn't know why as I checked it was empty (via my camera la)… plus I forgot my backup SD card! T___T  Went home and discovered MANY pictures that cannot be deleted even on my laptop, so I formatted my card right after discovering why I didn't have much space in my "empty" 16GB memory card.
It's ok, lesson learnt. FORMAT VIA COMPUTER NOT CAMERA!
I enjoyed the workshop very much though I only had 3 hours of sleep the past 2 days. Worth every penny spent. Met lots of other full time photographers such as Amalina Tuna (http://www.nuramalina.com), Asther Lau (http://astherlau.com) and many more! I also met with fashion blogger Charis Ow there! Jenny shot Charis' and her boyfriend's couple portrait few months back and they look so amazingly beautiful there. You can view them here!
With Sean, Vivian, Aili and Arif after the cows forced us out from the field to 'buka puasa'. Both couples are amazing people! Very patient and fun to be with! Congrats on your engagements and hope you all will have a smooth wedding planning!
New friends from Singapore! Meet Fiona (http://smittenpixels.blogspot.com) and Apple (http://www.petitestory.com). Both super talented photographers! So much to learn from them both! =D
and not forgetting the amazing Jenny Sun! Thank you so much, Jenny! I have learnt ALOT from you from this workshop! Go read her blog on her updates of some of her works. You will, fall in love with her photos too. =)   Special thanks to: Angie Makeup and Hair for making the female models so beautiful! You can also visit her Facebook and Instagram!  Tie the Knot for all the beautiful decorations for our photoshoots!  Last but not least, Ruang space for allowing us to use your space despite the Hari Raya holidays. Amazing and beautiful comfortable place to hang out, work and play!